With fall just around the corner, I like to search for inspiration for the new season. One thing I love is deciding on a colour palette for my home and this is what I've chosen this year.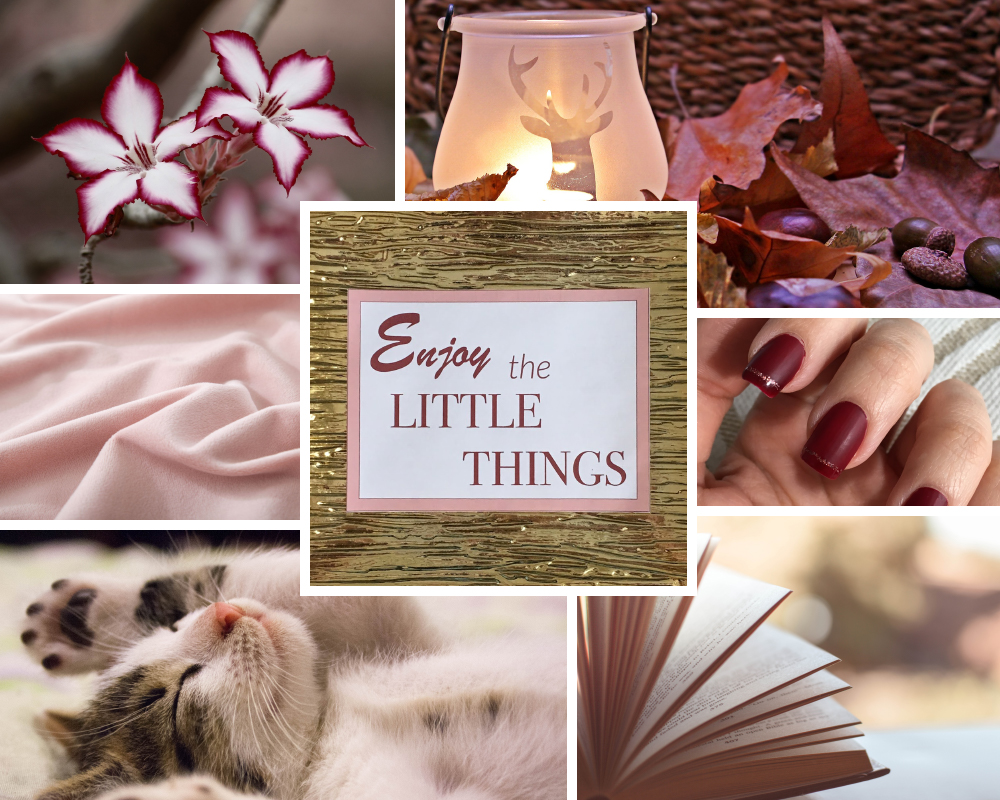 I wanted a rich palette, that would give new character to my neutral furniture and make me feel warm and cosy as the temperatures outside will start to drop. At the same time, I wanted to keep all of the white I have in my home and incorporate my gold accessories (since summer I'm so much in love with gold!).
And here is what I came up with: rich burgundy, paired with a delicate powder pink and white, with accents of gold all across.
Looking at this board makes me feel so cosy! I already can see myself on the sofa, with a soft blanket on my legs, drinking a hot infusion while enjoying a soothing candlelight atmosphere.
This will be my way of welcoming the new season. What about you? What is inspiring you this fall?
Have you liked this post? Pin it!