Democratic Design Days is a yearly event hosted at IKEA's Älmhult headquarters.
During two full days, IKEA unveils some product development behind-the-scenes and announces current & future collaborations.
It's an incredibly interesting event that always includes a couple of eye-opening moments with regards to the future of our society and the way interior design is going to respond to it.
Going forward, sustainable development is going to play a particularly important role in design. And IKEA has it summarized in one of its objectives for 2018: making a positive contribution to people life and society.
As one of the pillars of Democratic Design, sustainability is an ingredient that always characterizes the design process at IKEA. But certain projects place it at their very heart, and here is a review of the ones presented this year!
TÄNKVÄRD
TÄNKVÄRD is all about natural and eco-friendly materials: rattan, cotton, linen, jute and seagrass. It also explores more sustainable production processes that use fewer chemicals and natural resources.
Along with sustainability, this collection also focuses on flexibility.
Mostly multi-functional, these products are intended to respond to the various needs of our daily lives. Being lightweight is certainly a plus that invites to move these pieces around the home and carry them on the go.
Overall, this collection has an extremely serene appeal that pairs with a sense of activity and movement. To quote IKEA, TÄNKVÄRD is going to be:

"a collection that creates peace of mind in a busy world".

TÄNKVÄRD will be a limited edition – available in 2019.
Read more about TÄNKVÄRD (opened in a new window/tab)
ANNANSTANS
Where sustainable design meets an eye-catching modern aesthetics. Here is where ANNANSTANS was born.
Developed in collaboration with artisans from Thailand, Romania and India, this collection values traditional handicraft skills while creating jobs in local communities.
Challenging traditions has been the inspiration to start merging traditional skills with a modern design. The result is a collection of textiles, bowls and baskets – all with particular shapes, rich textures and that unique handmade value.
My favourite? Certainly the banana fibre basket!
ANNANSTANS will be a limited edition – available in 2019.
Read more about ANNANSTANS (opened in a new window/tab)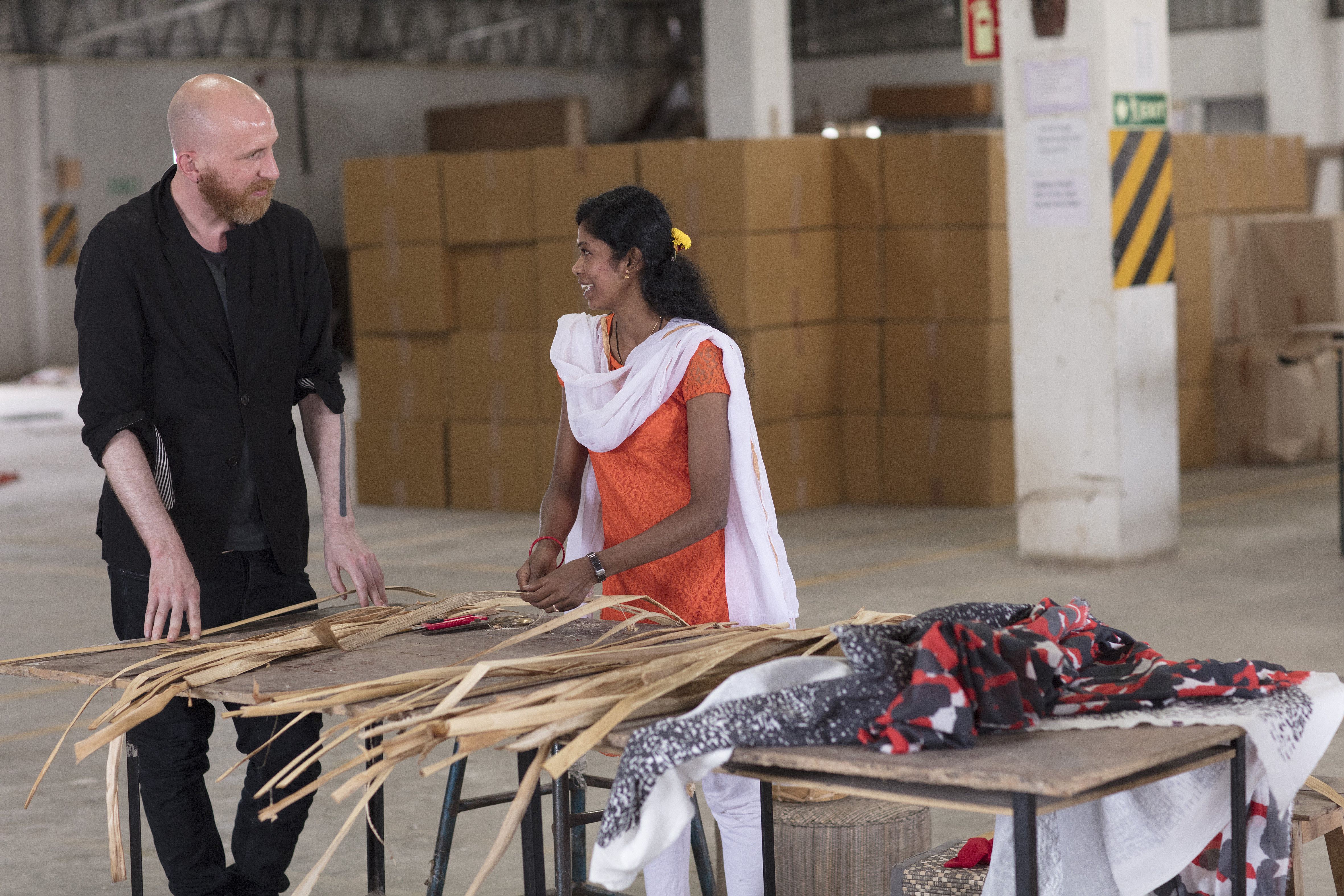 LITTLE SUN
Today, more than 1 billion people in the world live completely without electricity.
This is an incredibly big number. And it's just crazy to realize how unimaginable our life would be without electricity! Most jobs couldn't even exist, not to mention the world of home appliances and tech!
Partnering with Little Sun, IKEA is raising awareness about the current energy inequality and looking for sustainable design solutions to tackle it.
Little Sun is a German social business that's bringing light to people that live without electricity. To date, it has already developed a sustainable flashlight that stores solar power and supplies light when needed. And this collaboration with IKEA will be the occasion to create more off-grid solutions.
All the products that will come out of this collaboration will make power available to people living in off-the-grid areas, improving the quality of their life sensibly.
But – as rightly highlighted by Olafur Eliasson (founder of Little Sun) – they will also give a new choice to people around the world, the choice to go off-grid.
No date has been anticipated on the release yet… but I definitely can't wait!
Read more about IKEA's collaboration with LITTLE SUN (opened in a new window/tab)
MISTELN
Water availability is another prominent issue when talking about natural resources. And sustainable design can certainly contribute to finding solutions.
IKEA is working on a solution with Altered, a Swedish start-up company. Together, they are developing MISTELN, a water-saving nozzle that will reduce water consumption by over 90%! This is amazing!
Following the pillars of Democratic Design (form, quality, function, low price and sustainability), MISTELN will be affordable (around 5 euros per nozzle) and adapt to all common faucets. For sure, it will be a ground-breaking strategy to tackle water overconsumption.
Save the date: August 2019 is the anticipated release date!
Read more about MISTELN (opened in a new window/tab)

I've really enjoyed how IKEA is touching many faces of sustainable design with these collaborations: eco-friendly materials, local empowerment and a more careful use of resources.
Now let's wait for the reveals! And cheers to a more sustainable future!