It's that time of year: Akzo Nobel has announced its colour choice for 2021.
Named Brave Ground, the Colour of the Year 2021 is a warming earthy hue that speaks of comfort and slowing down.
The inspiration behind Brave Ground
The choice of Brave Ground follows the same reasoning the led to choosing Tranquil Dawn as Colour of the Year 2020: an increasingly recognized consideration of the role of home on wellbeing.
This was already perceived given the restless pace of the society we live in. Then the pandemic hit, making everything even more unsettling.
Spending a lot of time at home has put an accent on the importance of an invigorating and restful atmosphere at home. And this has justified the choice of Brave Ground even more:

"[…] with the calming, restorative and natural tones of our ColourFutures 2021 palettes we hope to empower professionals to create spaces where occupants can reflect, recharge and recalibrate."
Cit. Marianne Shillingford- creative director of Dulux UK

Additionally, Brave Ground is meant to recall our connection with the Earth, reminding us all of the important steps we need to take as a society in order to save our environment.

For sure, Brave Ground can easily be incorporated into a biophilic palette. So let's dive into some biophilic design inspiration!
Biophilic interiors in Brave Ground
Brave Ground recalls highly textural natural materials like wood and stone. As such, it inspires interiors rich in tactile stimulations, which celebrate natural irregularities.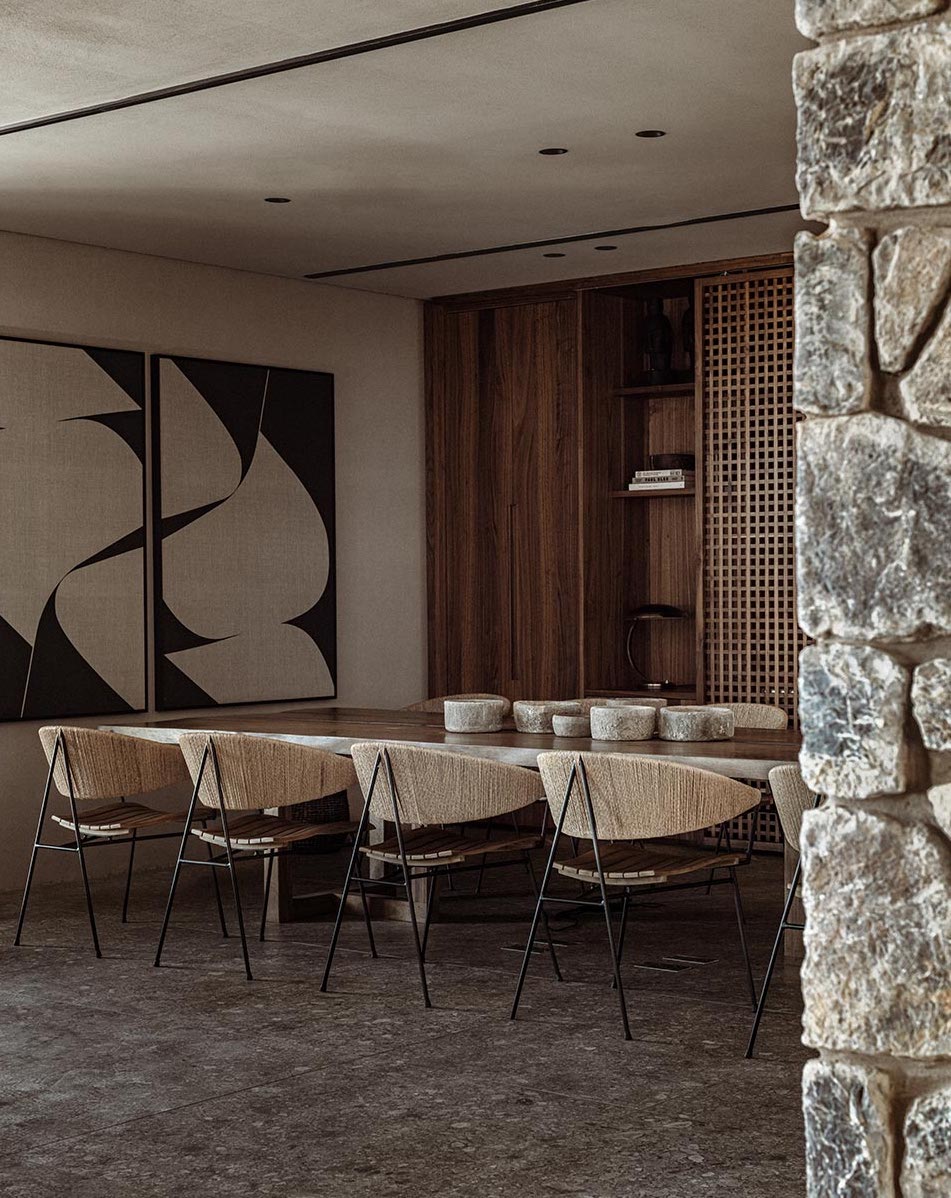 Brave Ground evokes Mediterranean atmospheres, that can be translated into rustic or more streamlined designs.
It also speaks of the many uses of pottery. On shelves to add texture to a plain wall, or lined up on the ground as a divider.

Brave Ground fits equally well as a warm addition to contemporary interiors. Wood is certainly the first material that comes to mind. But rattan and straw can also contribute to creating a tonal palette around Brave Ground while introducing one more level of texture.

As the name suggests, Brave Ground is a particularly grounding hue in itself. It's also a colour that calls for texture. Here, juxtaposing tone-on-tone layers is the key to a calming atmosphere that engages the senses and recalls the richness of natural environments.